The Dri-Master Upholstery Tool

Our new upholstery tool is nothing short of amazing! High Flow/Low Moisture super-

cleaning for fabrics that in the past could only be dry-cleaned is now a reality. Using a

hypervelocity fluid stream, this new tool shears away soil without over-wetting or any

overspray. High flow Jet-less Cleaning Technology leaves the fabric cleaner and 50%

drier.
Your fabrics will be dry in 1-3 hours!
New Patented Technology!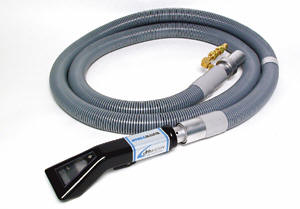 Thank you for visiting us on the Web!!!
For More Info Call Us Today!
(870) 856-2144
Cherokee is proud to be affiliated with:
Home l Why Choose Cherokee l History l Trade Associations l What Do Our Clients Say l The Carpet & Rug Institute
What Do Carpet Makers Say l Our Guarantee l The Benefits l Allergy Relief l Fabric Protection l Free Estimates
Our Promise to You l Carpet Cleaning Method l Carpet Cleaning Equipment l Video of the Process l Cleaning Packages
Upholstery Cleaning l Upholstery Cleaning Equipment l Oriental Rug Cleaning l Air Duct Cleaning l Air Duct Cleaning Equipment
Video of the Process l Drapery Cleaning l General Spotting Tips l Ultimate Spotting Guide l Free Bottle of Spotter
How to care For Your Carpet l Internet Special l 1/2 Price Carpet Cleaning l Carpet FAQs l Air Duct FAQs l Before We Arrive
100% Satisfaction Guarantee l Be Informed l Warning
Copyright © 2016 © 2016 Cherokee Carpet and Air Duct Cleaning